The association between BRAF V600E mutation and ultrasonographic features in patients with papillary thyroid carcinoma!
Views:13 Author:Site Editor Publish Time: 2017-08-03 Origin:Site
A study article was published in the Scientific reports magazine, which aims to assess the association between BRAF V600E mutations and the presence of Hashimoto thyroiditis (HT) thyroid papillary carcinoma (PTC).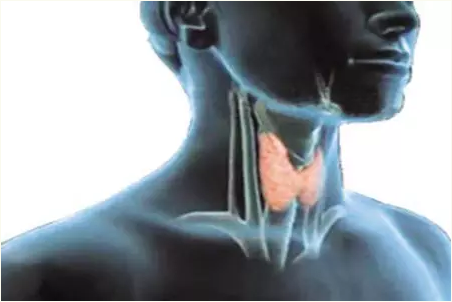 Papillary Thyroid Carcinoma(PTC)
The researchers retrospectively analyzed the ultrasonographic features of the thyroid papillary carcinoma and the BRAF V600E mutation status in 438 consecutive patients who underwent continuous treatment. The researchers analyzed the relationship between BRAF gene mutations and ultrasound features. In addition, the researchers also conducted a subgroup analysis of coexisting thyroiditis.
The researchers found that 86.5% of patients had BRAF mutations (379/438). (Odd-ratio ratio 1.028, P = 0.010), age ≥50 years (odds ratio 1.904, P = 0.030) and microcalcification on ultrasound (odds ratio 2.262, P = 0.015) and BRAF mutation in patients with papillary thyroid carcinoma Significant correlation. The odds ratio (odds ratio, 1.036, P = 0.017) and microcalcification (odds ratio, 3.093, P = 0.017) were significantly higher for patients with thyroiditis (P <0.05). And significantly associated with BRAF mutations in patients without HT.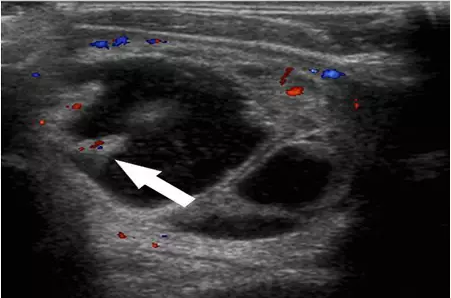 Atypical thyroid papillary carcinoma microcalcification of ultrasound
In summary, aging and microcalcification are risk factors for BRAF mutations in patients with papillary thyroid carcinoma, especially in those without thyroiditis. For the patients with thyroiditis, PTCs with mutations in patients with thyroid papillary carcinoma tend to appear as entities in ultrasound. These factors should be taken into consideration when formulating a treatment plan or a prognosis assessment.